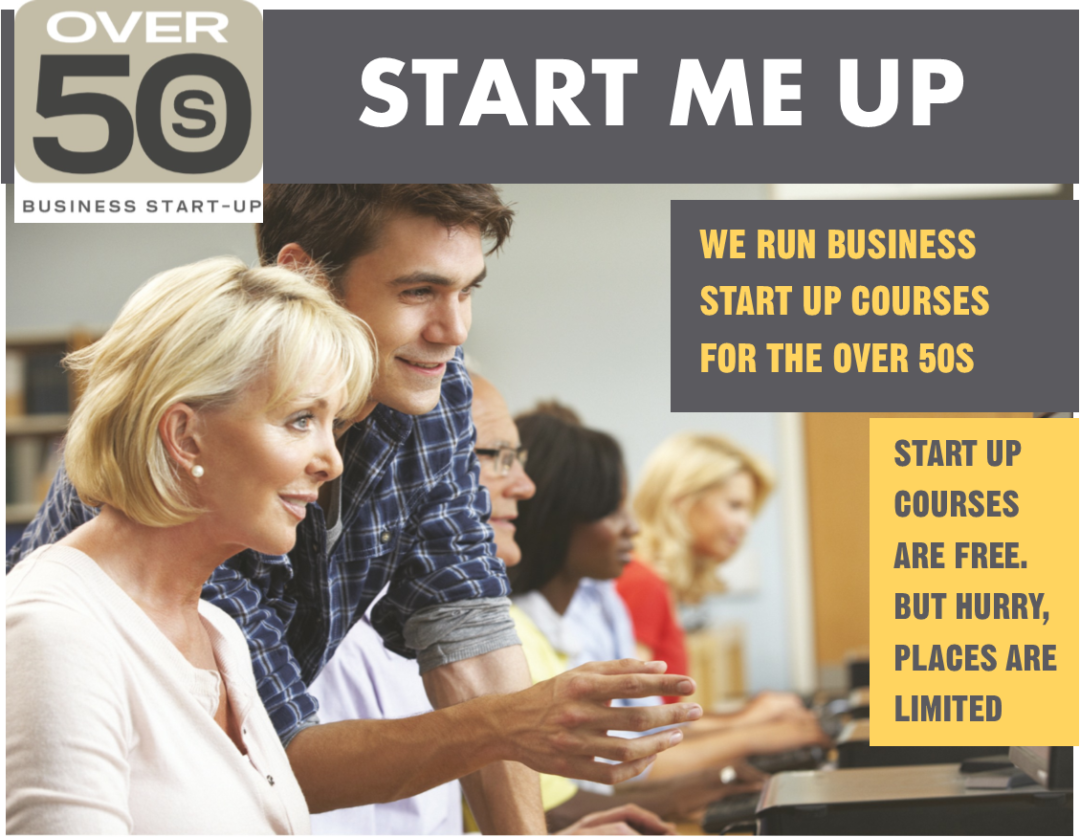 Mentoring for the Over 50s
Since the project started a year ago, the Chamber's Over 50s business mentors have engaged with more than 50 people aged over 50 who are looking to go into business and be their own boss. Business advisors Fiona Grist and Lynda Draper are often helping older people who have been made redundant or who are at the early stages of retirement.
"Most of our start-ups are lifestyle businesses," says Fiona Grist. "For younger people, access to finance is a major issue in starting a business, but the over 50s are often in a better position. They often have funding, whether that's through redundancy or early retirement, to do something in business that they've always wanted to do. They have a greater maturity too. Their concerns aren't really any different from anyone under 50 when it comes to starting a business. They can be a bit more cautious and risk averse, especially if they're investing their savings or redundancy money."
Help, advice and guidance begins with a one-day start-up course at the Chamber. These sessions are run every month, as Fiona explains.
"We go through market research, marketing, elevator pitches and getting people to talk comfortably about themselves and their business. We cover cash flow, forecasts, tax, National Insurance and VAT, bookkeeping, raising finance, business plan, legal status, insurances. It's a real primer and a taster for each area."
The workshop is followed up with 1 to 1 mentoring from Fiona or Lynda, every month until the business starts, followed by regular support for the next three years. Mentoring is very informal and can include home visits or chats over cups of coffee, in a relaxed environment. There are also regular drop in sessions at the Chamber, bringing together start-up businesses.
"Our role is to ask questions and make suggestions," Fiona says. "Sometimes people – men and women – can be lacking in self-confidence because of what has happened to them in the past, perhaps with redundancy or unemployment. Our job is also to help and encourage. Lots of people need help with being able to sell. Self-belief and self-confidence are hugely important.
"The message is definitely 'you're not on your own'. Isolation and loneliness are definitely big problems for society and the Isle of Wight community. We're helping to support people by encouraging them into self-employment, helping people who have come out of a work environment, preventing them from becoming isolated."