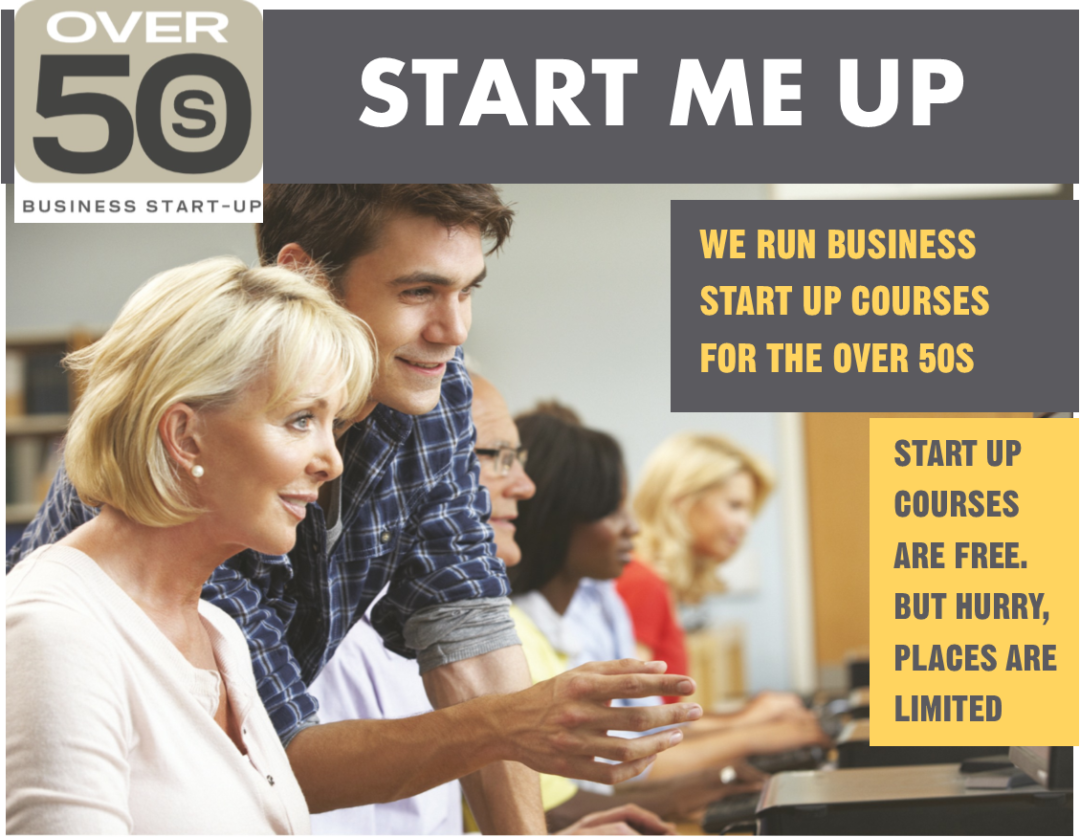 Start a business
Age can be an asset for entrepreneurs. There is a false myth out there that to start a business you need to be young and geeky, work from the garage and end up creating companies that go on to become the new Apple or Hewlett Packard.  
Yes, there are some very young, very successful entrepreneurs in the world, however statistics show that there are twice as many who are over 50 years old as there are under 25 years old.There are various reasons for wanting to become self-employed:
Redundancy – now is the ideal opportunity to explore that idea you have always wanted to try.
Early retirement – more time to spend on your hobby – is it something that could earn you money at the same time?
Quality of life – no longer wanting to do the "9 – 5" pressured job. Self-employment allows a greater flexibility and quality of life – you are in charge of your own hours.
The OLDERPRENEURS project is run by the IW Chamber of Commerce with two very experienced business advisors to guide you through the process, all of whom happen to be over 50.
The programme includes the option to attend a one-day training course which sets out the basic information needed to start a business. It also provides an opportunity to meet other individuals also looking to start up their own businesses.
The workshops are very well attended so booking is essential.
Programme participants also have the opportunity to access on-going one-to-one mentoring sessions with the programme's business advisors.
We also hold regular network events. These are VERY informal gatherings to encourage participants to make a wide range of new business contacts. These have been extremely successful so far with new friends and connections being made, as well as business being exchanged and referrals put in place.
One of the most important things to establish is a support network for you to talk things through and let off steam. This project, through the IW Chamber of Commerce, allows you to do just that so you are not "going it alone".
We can't do it for you but we will provide you with the support you need to make a success of establishing your business.