Island Business Magazine
Island Business is our monthly magazine distributed free to all Chamber members, keeping you informed of relevant, local and national news. A well produced magazine, delivered directly to Island businesses, it provides an excellent opportunity for targeted marketing. Advertising rates are preferential to members and editorial is always welcome.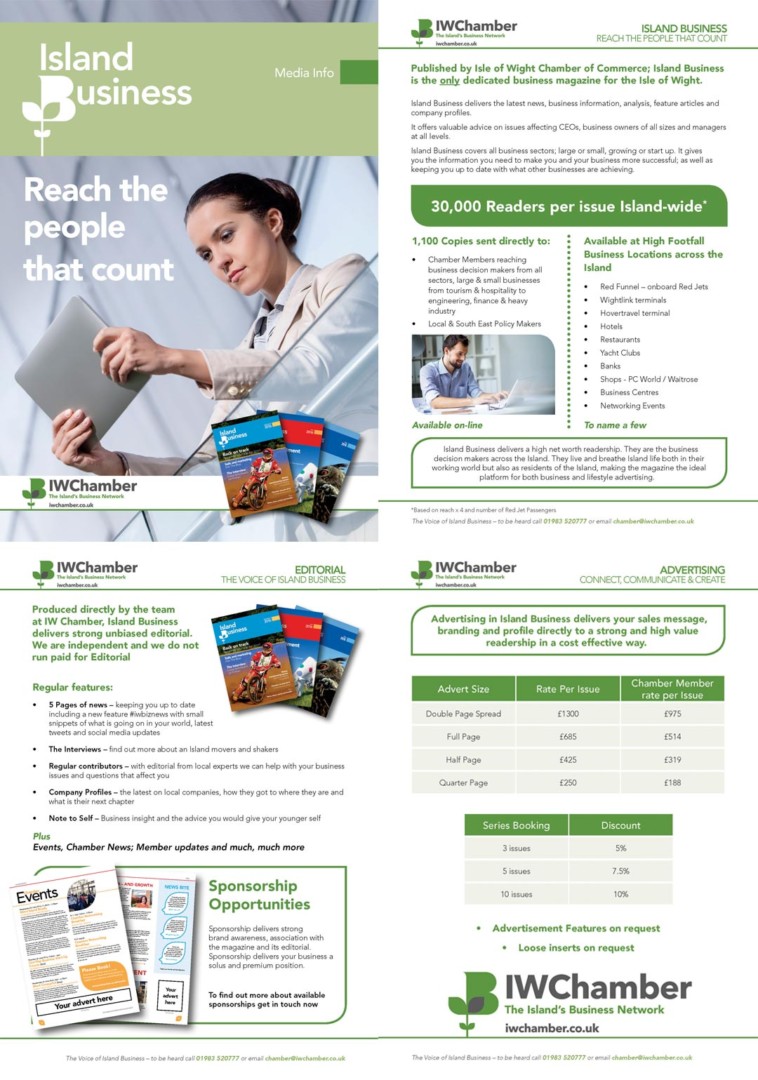 Isle of Wight Official Guide
The Official Guide 2017 is the ONLY publication dedicated to the Isle of Wight and promoted off-Island With a print run of 100,000 copies the guide is available throughout the UK; distributed directly to potential holiday-makers.
View or request a copy of the 2017 Guide here.
The Official Isle of Wight 2017 Pocket Guide
Guide Features
– Distribution up to 650,000 copies
– Summer edition (500,000) and Winter edition (150,000)
– Advertisements from £487 + VAT
– Only Official Pocket guide with all surplus income being reinvested back into tourism on the Isle of Wight
– Lowest cost per thousand of any visitor guide
– Cheaper rates for Chamber members
– Featured on visitisleofwight.co.uk