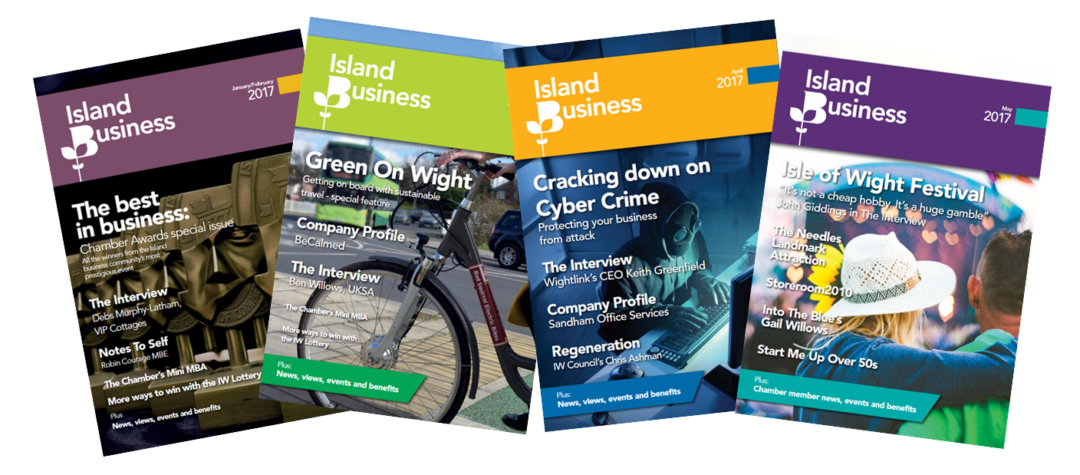 Island Business Magazine
Island Business is the only dedicated business magazine for the Isle of Wight.
Island Business is our monthly magazine distributed free to all Chamber members, keeping you informed of relevant, local and national news. A well produced magazine, delivered directly to Island businesses, it provides an excellent opportunity for targeted marketing. Advertising rates are preferential to members and editorial is always welcome.