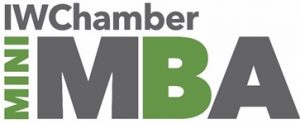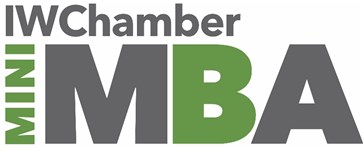 The Chamber of Commerce's new Mini MBA course is off to a flying start with lots of support from Island businesses. The innovative new qualification is supported by CPD and will launch in October with induction of the first cohort of students. Businesses like Liz Earle, WightFibre and IFPL will be hosting key modules. The Mini MBA is designed to help business people become a more effective and skilled professional in a much reduced timeframe, with modules covering people, performance, marketing, strategy and finance.
Students will not only receive a Mini MBA Graduation Certificate from the Isle of Wight Chamber of Commerce but importantly an industry recognised CPD Certification. The course brings unique value to students through leading Island businesses opening up their meeting and conference facilities, allowing the course lecturers to deliver core modules within a professional and truly business orientated setting.
Liz Earle will be supporting the MBA programme at Corporate Level and we are proud to announce that Jo Herrema, Global People & Development Director will be Lead Lecturer of the Chamber miniMBA Management Module. The session will be held at Liz Earles exclusive 'The Greenhouse' facility in Ryde, giving students valuable insight and a rare opportunity to see inside this award winning company and gain a corporate perspective. The module will be delivered by Jo and key professionals within the Liz Earle team. The session covers aspects of Management including:  Business Values and Communication, Legal Responsibilities and Health & Safety, Emotional Intelligence & Management style, Collaboration and Strategic Influencing.
WightFibre in Cowes will host the Business Development Module led by Course Director Dale Howarth. Within this, John Irvine CEO of WightFibre will both welcome students to WightFibre and provide an initial insight into the business and the lessons he has learnt as CEO that has driven the success of the company. John will provide practical viewpoints and motivation at the start of the module for students.
Within many of the core modules recognised experts will join lead lecturers to deliver practical insights and a 'real-world' perspective to student.
These experts include:
– Reuben Loake founder and managing director of Isle of Wight Jobs on 'Recruitment Strategies'
– Jon Carter managing director of BetaPak on the subject of 'Building an Effective Team'
– Dee Becker who will focus on 'Effective Customer Service' based on over 30 years practical experience with some of the UK's leading retail operators.
"This groundbreaking new course allows you to take away an enviable skillset that could otherwise take years to develop," says course director Dale Howarth. "We've already received a high level of interest in the course from across the business community. We're seeing leading Island businesses who are wishing to develop the next generation of board members, as well as businesses wanting to improve the skillset and value of existing management teams. We're also welcoming smaller business wishing to learn new skills and gain a fuller understanding of best practice principles, as well as those individuals now looking to bolster CV's and add value to their current roles for current employers and broader career prospects.
"This Mini MBA is ideal for anyone looking to progress their career and add value to their business. It also offers an excellent opportunity for those looking to decide if they wish to pursue a full MBA degree or other management award. The Mini MBA is also perfect for those new to business and those that may be moving from functional to general management, or stepping into a senior management or board level position."