PROTECTION
Professional advice on a wide range of topics including employment disputes, tax and VAT inspections. Access to 24 hour legal and HR advice line, Health & Safety documentation and legal insurance cover.

SAVINGS
Access a range of business discounts offered by other IW Chamber members including Red Funnel and Wightlink. Also includes Legal, HR and Health & Safety products as part of membership which are valued at over £100,000 of protection.

SUPPORT & INFORMATION
Access to training, information events, regular email updates and support with export documentation.

PROFILE
Promote your business, products and services at preferential rates by taking part in our annual Expo event, sponsoring key events such as the IW Chamber Business Awards or by advertising in Island Business magazine. 

REPRESENTATION
IW Chamber is accredited by the British Chamber of Commerce and is your voice at a national and local level. Benefit from having input to local, regional and national economic surveys and campaigns.

NETWORK
Connect with like-minded businesses and potential customers and suppliers at our regular networking meetings and events.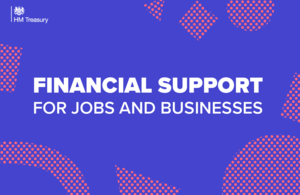 The government today announced it will significantly increase the generosity and reach of its winter support schemes to ensure livelihoods and jobs across the UK continue to be protected in the difficult months to come, supporting jobs and helping to contain the...
read more