PROTECTION
Professional advice on a wide range of topics including employment disputes, tax and VAT inspections. Access to 24 hour legal and HR advice line, Health & Safety documentation and legal insurance cover.

SAVINGS
Access a range of business discounts offered by other IW Chamber members. Also includes preferential rates for debit and credit card processing as well as AA membership. Legal, HR and Health & Safety products as part of membership are valued at over £1000 of protection.

SUPPORT & INFORMATION
Information, advice and guidance covering business planning and development, access to interest free business loans and how to access overseas markets. Access to training and quality improvement standards.

PROFILE
We provide a range of opportunities for you to increase your profile and to promote your business, products and services, including advertising opportunities, sponsorship, articles in Island Business magazine, access to participate in major Chamber events as well as profile through the IW Chamber's on-line media channels.

NETWORK
Regular networking meetings to provide you with opportunities to connect with like-minded businesses and potential customers and suppliers.

REPRESENTATION
Make your own views heard on both a local and national level through the IW Chamber. Benefit from having input to local, regional and national economic surveys and campaigns.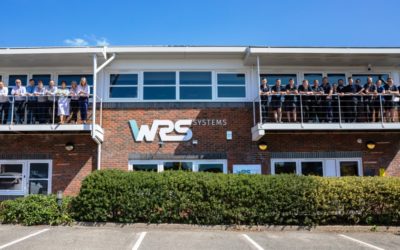 Newport based WRS Systems has been chosen by Costa Coffee to roll out a revolutionary kiosk, which works to increase transaction speed whilst simultaneously reducing wait times for its customers. A solution delivered by WRS Systems as one of the country's leading EPOS...
read more