PROTECT YOUR BUSINESS
Legal insurance cover and 24 hour access to Chamber Legal and Chamber HR advice lines. Unlimited access to hundreds of Health & Safety and HR documents. Professional advice on a wide range of topics including employment disputes, tax and VAT inspections. 

SAVINGS
Save money with our member-to-member discounts including with Red Funnel and Wightlink. Chamber members receive preferential rates on exhibiting at Expo and advertising in Island Business magazine.

SUPPORT & INFORMATION
IW Chamber members can access funding, start-up loans, mentoring and training courses. Exporting businesses can take advantage of the Chamber's International Trade services.

PROFILE
Raise your profile and engage with the Island's business community. Promote your business, products and services at preferential rates by taking part in our annual Expo event, sponsoring key events such as the IW Chamber Business Awards or by advertising in Island Business magazine.

NETWORK
Be part of the Island's biggest business network! Get connected with business of every size and sector. Join our regular networking events and our annual Business Expo.

REPRESENTATION
IW Chamber is accredited by the British Chamber of Commerce and is the voice of Island business at a national and local level. The Chamber represents member views as part of the BCC network through lobbying, economic surveys and campaigns.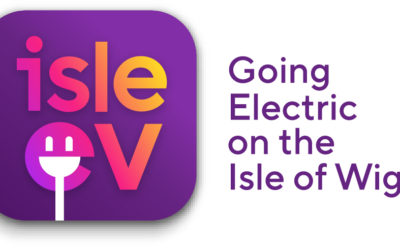 Wight Community Energy Launches Isle EV online Forum in a record-breaking month for electric vehicles. Wight Community Energy (WCE) has launched a new, independent online community forum all about electric vehicle ownership on the Isle of Wight. September 2021 was a...
read more