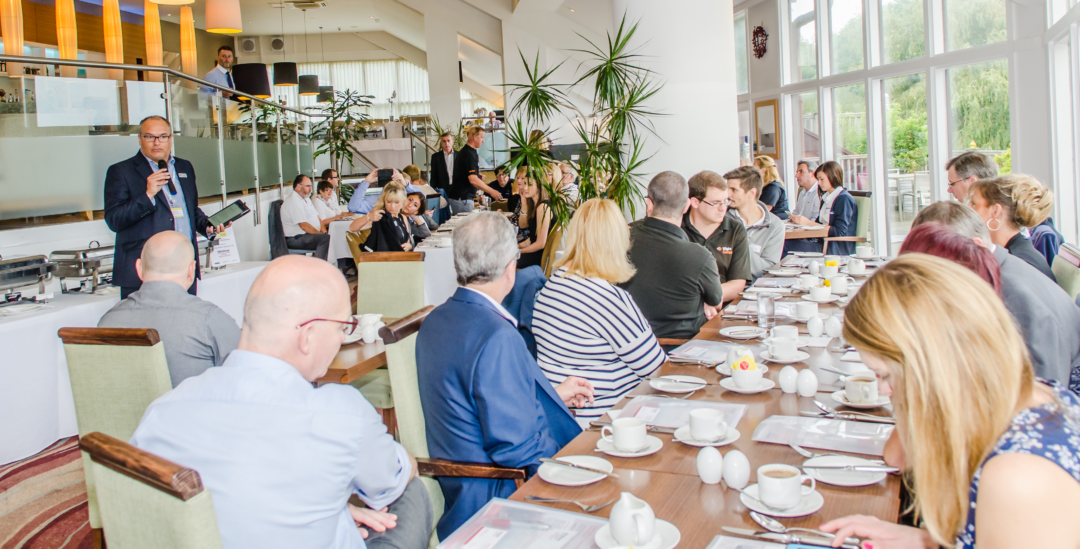 Being an IW Chamber member means you're well connected!
Every month we offer a wide range of opportunities for you to network with like-minded Island businesses. It's a great way to meet new customers and clients, to promote your business or to catch up with existing contacts.
Our Business Networking Breakfast is long established as a great way to meet business people over a Full English breakfast, along with a guest speaker on a relevant subject.
We're conscious that early mornings aren't for everyone, so look out for our lunchtime and evening events too.
New for 2019, try our Tea and Toast morning networking sessions which are free to attend.
Each year the Chamber delivers prestigious business events including the Business Awards For Excellence, the B2B Expo and the Cowes Week Lunch, all of which can provide opportunities for sponsorship and entertaining key clients.
You'll need to reserve your place in advance for any of our events. If there's a charge for the event you'll pay in advance via Paypal. To book on any of our events please click on the relevant link which will take you to the online booking process.
These events are for Chamber members only unless otherwise specified.