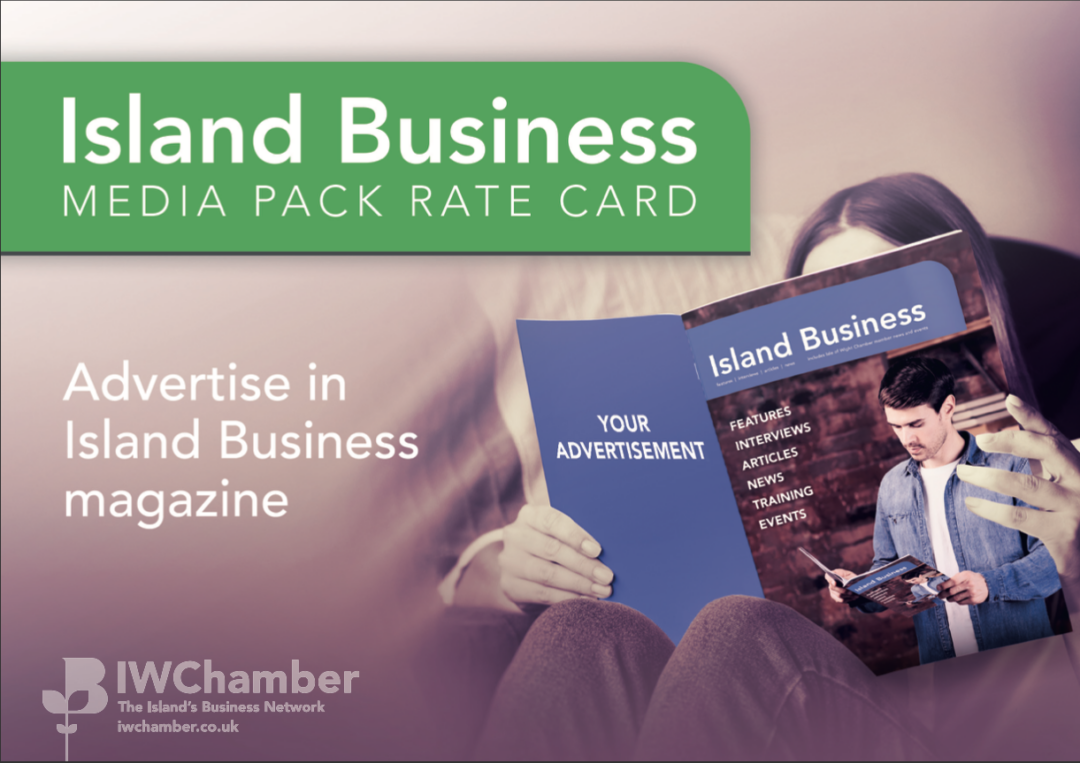 ISLAND BUSINESS magazine, published by the IW Chamber
Island Business magazine is a highly effective way of reaching businesses like yours.
Published by the Isle of Wight Chamber of Commerce, a physical printed edition of the magazine is mailed out to every IW Chamber member and is available at pick-up locations across the Island.
You can also sign up to receive the magazine digitally, straight to your inbox.
Island Business magazine is trusted, authoritative and upbeat, with a high value readership.
Read monthly by business owners, CEOs, decision makers, managers and high net worth individuals, Island Business is a very cost-effective way of reaching the people you'll want to do business with.
SEND US YOUR STORY
Island Business magazine thrives on news stories about businesses celebrating success. Make sure you send us your press releases! Tell us what's going on with your business.
Are you celebrating a milestone or marking an anniversary? Launching a new product?
Have you made a new appointment or promoted a staff member? Moved to new premises?
Email the editor – tom.stroud@iwchamber.co.uk – with around 200 words and a photo
Sign up to receive Island Business Magazine
If you would like to start receiving a copy of Island Business Magazine in the post please complete the below form. (Please note that if you are a IW Chamber member you will automatically be added to the postal list)