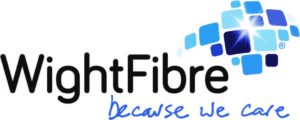 WightFibre is the Island's leading communications provider, delivering the Island's fastest broadband, with a dedicated customer service and support centre in Cowes and Island based engineers. WightFibre is trusted by over 700 businesses across the Isle of Wight, from start-ups to multinationals. We offer flexible packages for broadband and phones. WightFibre will get to know your business and then use our expert product knowledge and real-world experience to create a solution to meet your needs. WightFibre simply connect, make things better and do things differently. WightFibre's Gigabit Island investment brings ultrafast, future-proof broadband to the Isle of Wight.

Datum Electronics are a global leader in rotary torque sensors/transducers and shaft power measurement solutions. Datum promote sustainable products in the marine, civil engineering and sustainable energy sectors through innovation and the best of British manufacturing. With headquarters in East Cowes and a long-established reputation worldwide they are proud to support the Island economy. – datum-electronics.com

Gurit has established itself as a developer and innovator in the composites industry and positioned itself as the leading global supplier of composite materials, engineering services, tooling equipment, and select parts and systems. – www.gurit.com


IFPL is an innovative award winning company specialising in the design and manufacture of passenger interface solutions to the global In-Flight Entertainment and Connectivity (IFEC) industry. Twice winner of the prestigious Queen's Award for Enterprise, IFPL has a team of 70 in a purpose built and award-winning manufacturing facility. – www.ifpl.com

Vestas is the largest wind turbine manufacture in the world and employs over 1,500 people in the UK; more than a third of which are based at the Stag Lane production facility in Newport, Isle of Wight. Since 2002, Vestas has tested and manufactured over 10,000 blades on the Island and is currently manufacturing the V174.95 MW blade. At 85m in length these blades become part of Offshore wind farms where each turbine can generate enough power for 9,000 UK homes.- https://www.vestas.com/en.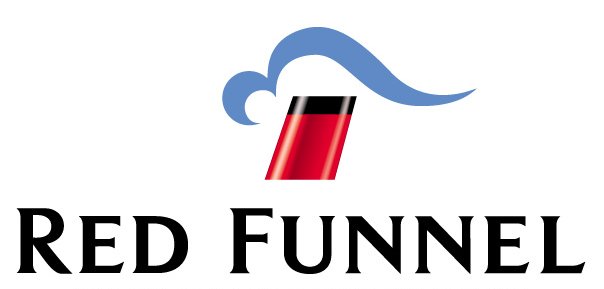 Red Funnel is the 'Original Isle of Wight ferry operator' and currently carries 3.4m passengers and 0.86m vehicles per annum. The Company operates services 365 days a year with 30,000 combined sailings between Southampton (UK mainland) and East and West Cowes (Isle of Wight). The fleet consists of modern purpose built Ro-Pax vehicle ferries and Red Jet Hi-Speed passenger catamarans. Catering and retail services are provided in-house. – www.redfunnel.co.uk

Vikoma is world leader with over 50 years experience in design and manufacture of reliable and innovative oil recovery and environment solutions. We offer a full range of oil spill solutions including containment booms, oil recovery systems and storage solutions together with training, installation and commissioning. Protecting the environment and sustainability is important to Vikoma and this is supported by awards won. – https://www.vikoma.com

Wightlink is one of the UK's largest domestic ferry operators, carrying over 4.5 million passengers on more than 45,000 crossings every year. Every year, they provide over £800,000 of discounted travel to charities, good causes, Island events, sporting teams and art groups. – www.wightlink.co.uk

WRS Systems offer tailored EPOS solutions to the hospitality sector which include installation, servicing and on-site training. They are committed to providing innovative, reliable and secure systems to businesses large and small, from national multi-site retail chains to local independent retailers. – wrssystems.co.uk


Diametric Technical Ltd, is a corporate branding specialist with over 38 years' experience in manufacturing innovative, high-quality badging, nameplates and labelling solutions. – www.diametric.co.uk


PC Consultants provide professional IT Support, Systems and Consultancy services to over 200 businesses and private clients across the Island. – www.pcconsultants.co.uk


Artisan cafe and roastery, serving speciality coffee and freshly prepared food plus a wide range of local retail products as well as coffee & tea equipment. – caffeisola.wordpress.com