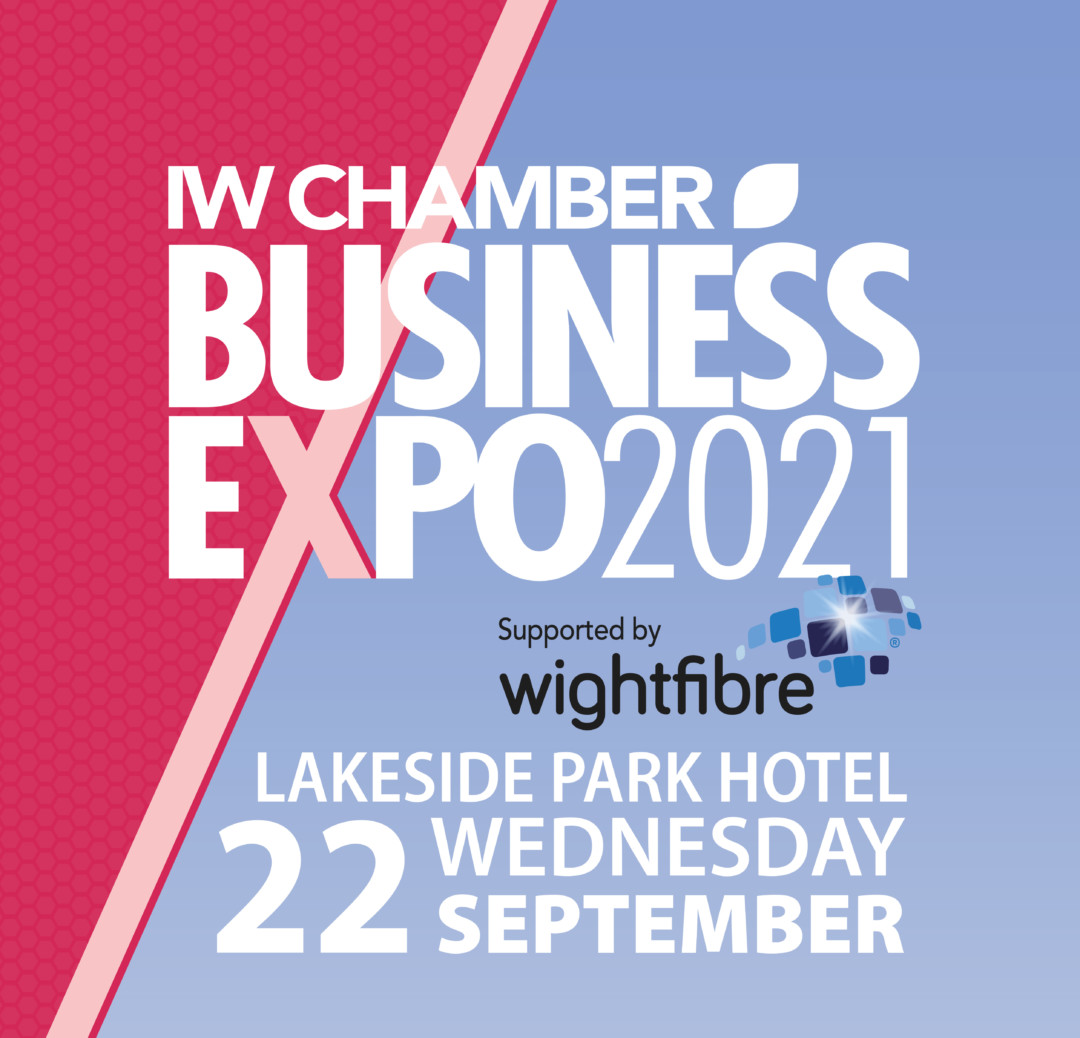 The Island's business community can once again come together for a day of business engagement and face-to-face networking. The IW Chamber's annual business Expo will see exhibitors from across a wide range of sectors showcasing their businesses at the Lakeside Park Hotel in Wootton on Wednesday 22nd September. Doors open at 10am with free entry to everyone and the event runs until 4pm. The event is once again supported by headline sponsor WightFibre.
"We're really looking forward to Expo," says IW Chamber Chief Executive Steven Holbrook. "Not being able to hold our annual event in 2020 was one of the low points of a difficult year. However, times are changing, and as we move towards unlocking and the economy is rebuilding, I'm looking forward to seeing businesses meeting up and engaging with each other once again.
"Expo has always been a hugely popular and essential event for the business community. This year, more than ever, it will help businesses to engage with each other and to reconnect after more than a year of virtual networking. If you're in business on the Island, you should be at Expo. Entry is free and we have some brilliant exhibitors and a great atmosphere for networking. Join us for a great day."
Book your stand – Limited stands available
Things to think about when booking your stand
Take a look at the Expo floor plan to find your preferred location. Stands are booked on a first come, first served basis – you'll need to submit two preferred stand numbers.
Your business will be included in the Expo exhibitor programme – we'll need you to submit your text and logo for inclusion.
Think about the kind of stand you will be exhibiting – do you require a table or not? Do you need power? Will you be bringing pull up banners or something larger?
We encourage you to read the Expo 2021 Exhibitor Manual before making your booking
Who is exhibiting?
WightFibre
Alex Tana Coaching
All Things Printed
Amey
Betapak 
Brightbulb Design ltd
DataSwift IT & Networks
Diametric Technical Ltd
Education Destination
EV Express
Fortis Energy
Good Skills Training Isle of Wight
Hillbans Pest Control
Hovertravel
HTP Apprenticeship College
Island Roasted
Isle of Wight County Press
L&M Plus Consulting Limited
Lawdit Solicitors
Mattinson Associates
MedTec Design Services
Meridian 3
Mermaid Gin
Nosy Marketing
PC Consultants 
Red Funnel
Roach Pittis Solicitors
Spyder
The Island Tea & Coffee Co
The Observer
The Tomato Stall
Top Mops
Vectis Business Link
Vehicle Consulting
Wheeler and Lai Chartered Surveyors
Wight Computers
Wight Crystal
Wightlink
WP Recruitment & HR Ltd
WRS Systems
Register to attend
Sign up now to confirm your attendance at Expo! Registering in advance means you'll be helping everybody and making checking in easier on the day itself. We can also keep you updated on the latest Expo news ahead of the event.
What time can I attend?
Doors open at 10am and we close at 4pm. Make the most of the day – allow plenty of time to visit the stands. Why not use Expo as an opportunity to catch up with clients and schedule in meetings ahead of the event?
Tell everyone else
If you're an exhibiting business, let your customers and clients know that you'll be there. Share the event on your social media – use the hashtag #iwbizexpo
Exhibitor Risk Assessment