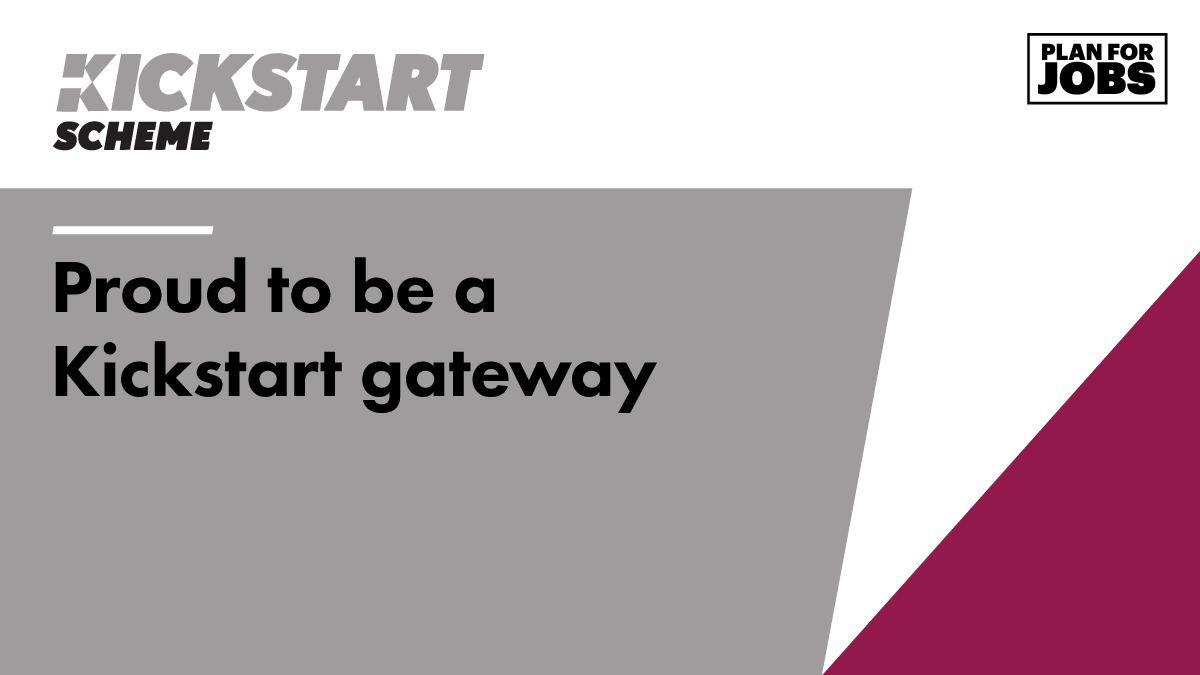 Can you offer a fully-funded job placement and vital work experience to a young person?
The IW Chamber is supporting the Kickstart Scheme, part of the government's Plan for Jobs. The Chamber is an official Kickstart Gateway, helping employers to get Kickstart Scheme grants. Hundreds of Kickstart applications made by the Chamber have already been approved, with placements confirmed across a broad spectrum of Island employers.
What is Kickstart?
The Kickstart Scheme provides funding to create new jobs for 16 to 24 year olds on Universal Credit who are at risk of long term unemployment. The Kickstart Scheme is a £2 billion fund to create hundreds of thousands of high quality 6-month job placements for young people.
What does Kickstart pay for?

Employers of all sizes can apply for funding which covers:
100% of the National Minimum Wage (or the National Living Wage depending on the age of the participant) for 25 hours per week for a total of 6 months
associated employer National Insurance contributions
any relevant workplace pension contributions (automatic enrolment)
There is also £1,500 per job placement available to the business for each placement, covering setup costs, support and training.
Employers can spread the job start dates up until 31 December 2021. They'll get funding until 30 June 2022 if a young person starts their job on 31 December 2021.
"As an official Kickstart Gateway, the Chamber makes it easy for businesses to apply, looking after the paperwork and administration involved. We can also help provide the training which is required as part of the scheme as well as offer additional support. Businesses shouldn't be deterred from taking part – we take away the workload and the hassle!
 "It doesn't matter if you're a one-man band or a large business, Kickstart adds value. The government provides a £1,500 payment as an investment in training and capital expenditure, incentivising businesses to get involved. It's also an opportunity for people to get young people into their business and train them, potentially turning them into a skilled member of staff."
Steven Holbrook, IW Chamber Chief Executive

How can IW Chamber help?
The Kickstart Scheme can help you. We make it quick and easy for you to apply. As a Kickstart gateway, the Chamber acts as an intermediary and will apply for funding on your behalf. The Chamber can also provide employability support to the young people in the job on your behalf.
The Chamber will gather information about the jobs you'd like to offer and then share this information with DWP on your behalf. The Chamber will also pay the funding to you (for example the young person's salary)
What are the requirements of a Kickstart role?
The job placements created with Kickstart funding must be new jobs. They must not replace existing or planned vacancies, or cause existing employees or contractors to lose or reduce their employment.
The role must be a minimum of 25 hours per week, for 6 months; paid at least the National Minimum Wage for their age group; should not require people to undertake extensive training before they begin the job placement.
A Kickstart application should show how you will help the participants to develop their skills and experience with: Support to look for long-term work, support with CV and interview preparation, training to develop their skills, such as team work, organisation and communications as part of the role.
Sign up for Kickstart!
If you can offer new, 6 month placements to young people, the government will fully fund the position. IW Chamber will process your application, check your information and then submit your placement to DWP. We will keep you supported and updated all the way through the process.
To sign up or find out more, contact Sarah Kellett at Sarah.Kellett@iwchamber.co.uk