CORONAVIRUS (COVID-19)
Get the latest advice for your business
IW Chamber is the voice of Island business. The Chamber represents hundreds of Island businesses and is working with partners including the Isle of Wight Council, the Island's MP, the NHS, Visit Isle of Wight and public transport operators.
IW Chamber is part of the The British Chambers of Commerce, which is working with Government to mitigate the impact of Coronavirus on business communities.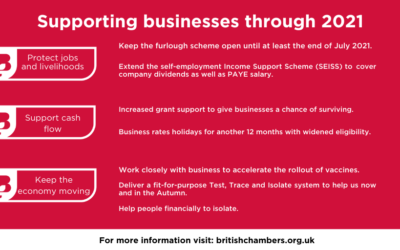 The BCC is calling on the Government to provide more financial support to businesses across the UK facing a bleak future from the debilitating squeeze of coronavirus restrictions. Cash strapped businesses need measures to support cash flow such as extending and...