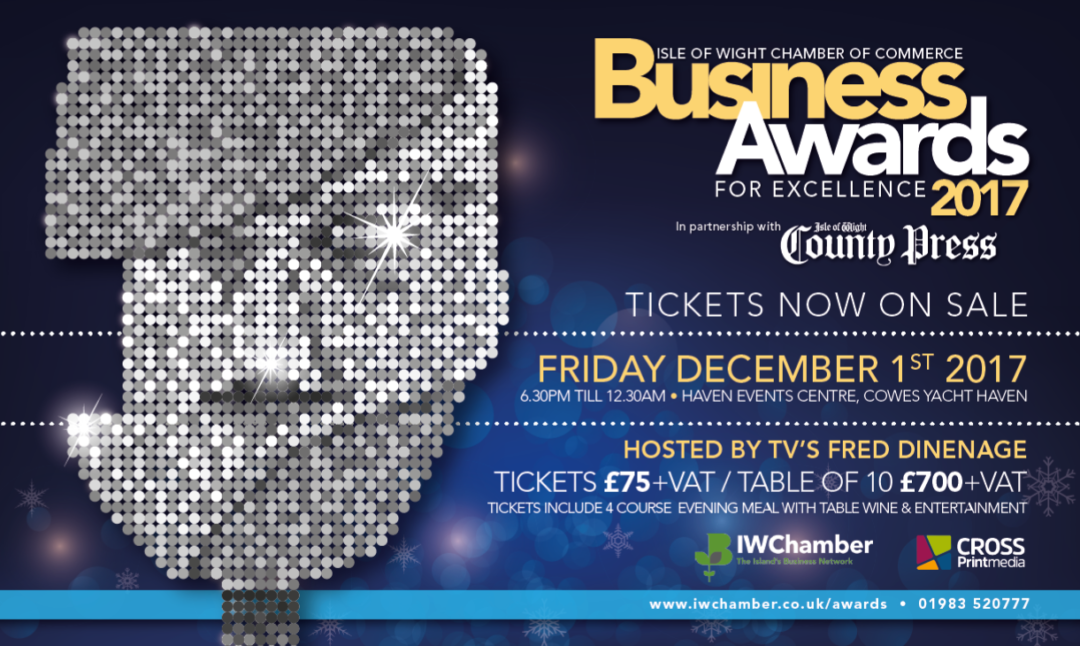 IW CHAMBER BUSINESS AWARDS FOR EXCELLENCE 2017
WHAT:     A celebration of the best in Island business
WHERE:   Friday December 1st Cowes Yacht Haven
WHO:       You and your business?
Get set for the return of the biggest night in the Island business calendar. We're back at Cowes Yacht Haven Events Centre with a table-full of sparkling trophies that will be looking for new homes. We've got great entertainment and your host will be TV's Fred Dinenage who will be back once again after his awards debut last year. It's a prestigious night and as it's the first Friday in December the celebrations will be feeling festive too.
The following awards will be made by the Chamber and Judging Panel:
MEMBER OF THE YEAR AWARD
To be presented to a Chamber member that has provided exceptional support to the Chamber of Commerce throughout the year, assisting and supporting economic growth.
PRESIDENT'S CUP
To be presented to an individual that has contributed significantly to promoting economic growth and the Isle of Wight.
BUSINESS OF THE YEAR AWARD
To be presented to a business selected from this year's entrants and winners which will be named as overall winner.