IW Chamber Business Awards 
Unfortunately we have made the hard decision to cancel the IW Chamber Business Awards 2020. We recognise that 2020 has already been a very difficult year for the business community and the coming months will continue to be uncertain. With this in mind and many businesses closed or operating on minimal staff, it does not feel right for us to start promoting entries about people's business achievements and successes next month as originally planned.
The Chamber awards are a celebration of success and will return at a time when it is safe to do so and when we can all gather together once again to recognise the achievements of the Island's incredible business community. We aim to bring the event back next year bigger and better than ever!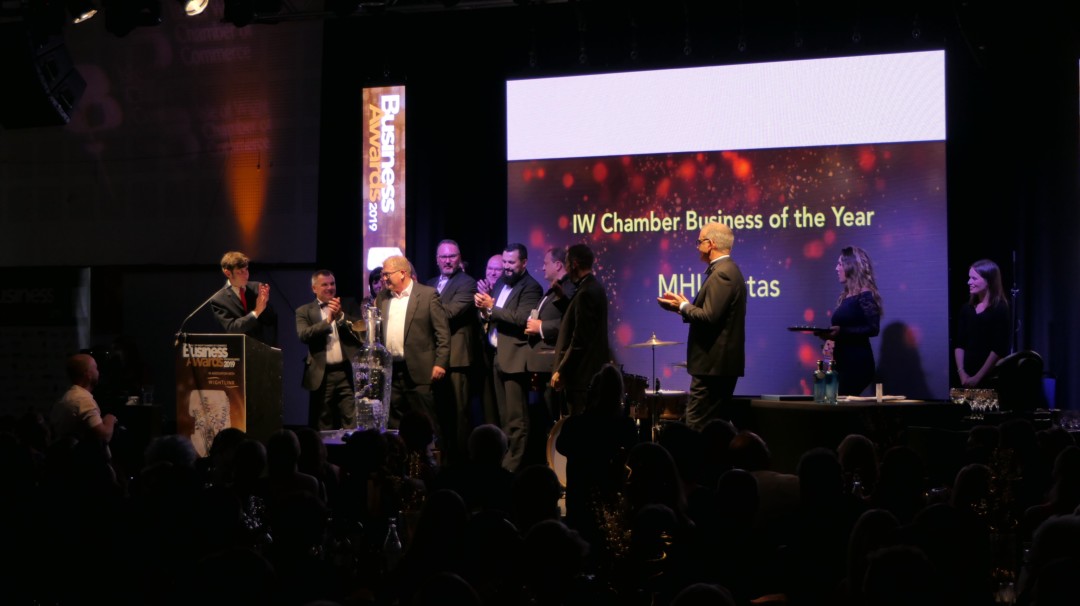 The 2019 Isle of Wight Chamber Business Awards in association with Wightlink were presented on Friday 18th October 2019 by comic actor Colin Carmichael at a glittering ceremony at Cowes Yacht Haven, where MHI Vestas was named overall Business Of The Year. The President's Cup for Outstanding Contribution was presented to David Jackson from WRS Systems and the Member of The Year was awarded to Wight Computers.
See the full list of winners, highly commended recipients and nominees here – www.iwchamber.co.uk/news/iw-chamber-business-awards-2019-with-wightlink-the-winners/