It's just seven days until the Island's most prestigious awards are presented!
The 2019 Isle of Wight Chamber of Commerce Business Awards for Excellence in association with Wightlink will be presented on Friday 18th October 2019 in a glittering ceremony at Cowes Yacht Haven's Events Centre. It's the biggest night of the year for the Island's business community.
The Island's most prestigious event will be bigger than ever, with a capacity audience of more than 400 people. Doors open at 5pm for a packed night of celebration and entertainment.
"It's an early start, but we have so much to fit in," explains the Chamber's CEO Steven Holbrook. "We are at absolute capacity and my only regret is that not everyone who wanted a ticket has been able to get one – we sold out within days of launch, with 315 sold in the first five hours."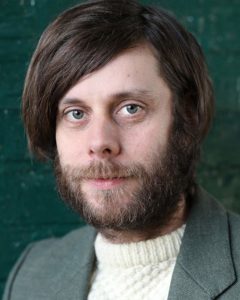 The ceremony will be hosted by comic actor Colin Carmichael, who grew up on the Isle of Wight and will be a familiar face from appearances in films like Hot Fuzz and St Trinians and TV shows like Midsomer Murders, Black Mirror, EastEnders, The Bill, Man Down, Secret Diary of a Call Girl and The Detectorists.
He's often recognised for his role as of one of the runners in the 118 118 commercials. Colin went to school at Carisbrooke and Medina and he can't wait to make his Isle of Wight comeback.
"I'm really looking forward to hosting these prestigious awards and it's great to be back on the Island where I have so many happy memories," Colin says. "I'm sure there will be lots of familiar faces in the room tonight! We're going to have a great time together. Expect the unexpected!"
Steven Holbook adds:
"As well as celebrating the Island's business community, it is for me, also a chance to celebrate the best of the Islands talent and that's why I was so delighted and excited when Colin Carmichael agreed to be our host this year. Colin is a true Island success story and I'm just delighted he is hosting our event."
Twenty awards, including several new categories, will be presented on the night. Once again the Island's business community will be supporting WightAID with a charity auction as part of the evening.
"The standard of our entrants this year is incredibly high," says Steven Holbrook. "Some of the judges have had a real battle this year in determining their winners. I have been pulling in a lot of favours from some fabulous business people around the world, meaning that judging has taken place this year in Singapore, Thailand, Oman, Dubai and Ireland by French, South African, Irish and English judges, including three alumni from Oxford University. Moving a lot of the judging off Island last year gave us so much positive feedback that I wanted to raise the bar again this year, to once and for all make it clear to all that these are the most transparent and fair awards possible."
The nominees are…
Start Up Business of the Year
Sponsored by PC Consultants
Island VetCare
Lintons Home Ltd
Nosy Design
Solent Youth Services
The Morris Barton Apprenticeship Award
Sponsored by Christopher Scott
The Seaview Hotel
Stoneham Construction
Retailer Award
Sponsored by NFU Mutual
Cowes Town Central
The Garlic Farm
Business in the Community Award
Sponsored by Glanvilles Damant
Action 4 Support
Northwood House Charitable Trust
Southern Co-op Retail
UKSA
Vectis Radio CIC
Tourism Business Award
Sponsored by Visit Isle of Wight
Farringford
The Garlic Farm
Excellence in Customer Service Award – Micro Business
Sponsored by Hovertravel
Bayliss & Booth
BeCalmed
Hillbans Pest Control
Real Employment Law Advice
Excellence in Customer Service Award – Small Business
Sponsored by Hillbans Pest Control
Farringford
The Royal Hotel
Top Mops
Marketing & PR Award
Sponsored by IW County Press
The Garlic Farm
The Wight Book
Visit Isle of Wight
Growth Business Award
Sponsored by Brightbulb Design
MHI Vestas
Top Mops
WRS Systems
Green Initiative Award
Sponsored by IFPL
Gurit
Red Funnel
Hospitality Business Award
Sponsored by Wightlink
Caffe Isola
The Havelock
The Royal Hotel
Manufacturing Business of the Year Award
Sponsored by WightFibre
IFPL
MedTec Design Services
MHI Vestas
Technology and Innovation Award
Sponsored by Lifeline Alarms
Gurit
The Seaview Hotel
Wight Computers
Employer of the Year Award
Sponsored by GKN Aerospace Cowes
MHI Vestas
Mountbatten
WightFibre
International Business Award
Sponsored by Red Funnel
IFPL
Innovative Physics
Isle of Wight College
Micro Business of the Year Award
Sponsored by Gurit
BeCalmed
Hillbans Pest Control
Island Echo
Real Employment Law Advice
Small Business Award
Sponsored by Liz Earle
French Franks
Island Roasted
The Tomato Stall